The Sunday Post is a weekly meme hosted at
Caffeinated Book Reviewer
,
it's a chance to post a recap on the past week, show the books we have received and share what we plan for the coming week. Stacking the Shelves is hosted by
Tynga's Reviews
and Reading Reality
and the aim is to show our newest books and to see what everyone else received for review, borrowed from libraries, bought in bookshops or downloaded on to their e-reader. As always you can click on any of the pictures to be taken to the Goodreads page for that book if you're interested in finding out more about it or click the title to go to the review.
Last Week on the Blog:
Monday Highlights #14
Clare Reviews: The Ultimatum by Karen Robards
Wednesday Catch-Up
Clare Reviews: What Goes Around by Julie Corbin
Friday Reads: Maestra by L.S. Hilton


Books We Got This Week:
Review:
There's Someone Inside Your House by Stephanie Perkins: Just off the charts excited for this one! I love horror movies, the cheesier the better, so a YA horror book sounds incredible.
Canary Club by Sherry D. Ficklin: All I know about this one is that its set in the 20s and I think involves gangsters? Which super intrigues me.
Nyxia by Scott Reintgen: This has been compared to The Maze Runner and to Illuminae which is an intriguing combination! I'm really into Sci-Fi at the moment and this sounds awesome.
Purchased/Gifted: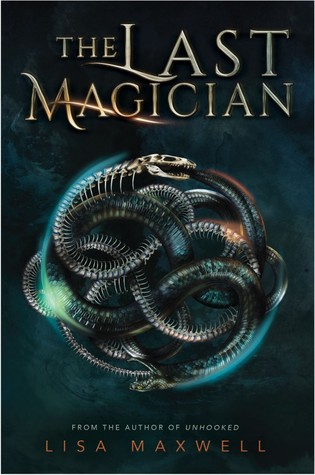 Accidentally on Purpose by Jill Shalvis: I adore Jill Shalvis's books and I've been really looking forward to this one!
Because You Love to Hate Me: An anthology of villain stories sounds like entirely my thing and I am so excited for it! I haven't had a look to see what any of the stories are yet but the list of authors involved is impressive!
The Last Magician by Lisa Maxwell: If you follow me on Twitter (@dualreads) you'll know that I've been talking about this book a fair bit recently because I am STUPID excited for it! So I obviously had it pre-ordered and hopefully I can read it very, very soon!
The Handmaid's Tale by Margaret Atwood: I've somehow never read this book but I NEED to. I also want to watch the adaptation once I've read the novel!
The Invitation by Lucy Foley: This is one of those "I picked it up because it was £1 and I like the cover" deals. I know next to nothing about the plot (sorry) but doesn't it look summer appropriate?
The Curious Tale of the Lady Caraboo by Catherine Johnson: Shout out to our Mum here who is always telling us the story of Lady Caraboo (apparently it all took place near where we live?) which made me really intrigued when I saw this one!
Sawbones by Catherine Johnson: By the same author and just looks super dark and creepy. I may have to save this one for Halloween actually.
Doon by Carey Corp & Lorie Langdon: Vera @ Regal Critiques sent me this as a surprise and I was so excited when it arrived!! I've been wanting to read Doon for absolutely ages so will definitely be picking this up (probably next, dropping everything else if I'm honest).
Reading Update:
Clare:
Broken Sky by L.A. Weatherly: 3 stars, This is a relatively underrated book on Goodreads - if you love dystopias and/or you love books set in the 40s then you should definitely pick this up. I really liked the main character and I am one of those people who believes in horoscopes so that was intriguing. I think I've just read one too many dystopias and become jaded!
Displaced by Stephan Abarbanell: 3.5 stars, I love the main character of this book and the setting was very informative (without being an info-dump). I feel like I definitely learned a lot about the period after WW2. The mystery element of this was less compelling although still interesting and the translation seemed a little off in places (this was originally published in German I believe) but I definitely recommend it!
Maestra by L.S. Hilton: 2 stars, This was... a book. God. It was an experience. I'm not an easily shocked person so it didn't really bother me but kind of the opposite happened in that the more shocking things occurred the more blase I became about them. And when you think "meh" over the death/accidental murder of a character then your disattachment from the story is a problem. I liked the concept and if you like to be shocked constantly give it a go. I just generally prefer one or two big twists that truly surprise me rather than dramatic events happening every five seconds. If I was the main character of this book I'd go lie down in a room somewhere for a week just for a break.
Next Week on the Blog: