Every Wednesday we are linking up with WWW Wednesday and Waiting on Wednesday.

WWW Wednesday is hosted at

Taking on a World of Words

and asks 3 questions: What are you currently reading?, What did you recently finish reading? What do you think you'll read next?
Waiting on Wednesday is hosted at Breaking the Spine and is a chance to show what upcoming releases you are excited for! Each week we will take it in turns to choose a book for Waiting on Wednesday and this week was Clare's turn! You can click any of the pictures in the post to go to that books goodreads page.
Ann:
Currently Reading:
I am still currently reading Crown of Midnight which I am enjoying but making very slow progress. I have read about 10-20 more pages of A Tale of Two Cities today at school and I am really enjoying it.


Recently Finished:
I recently finished a collection of short stories for my English homework. Some of the stories were okay but most of them I didn't enjoy.
Planning to Read Next: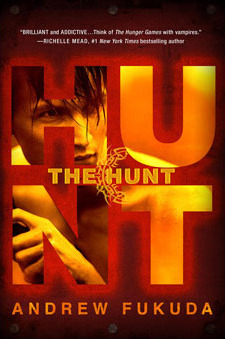 Next I still plan on reading The Hunt because it sounds like my kind of book and I look forward to reading it.
Clare:
Currently Reading:
I have just started Rebel Spring by Morgan Rhodes which I am very excited about as I really enjoyed the first one. I am definitely keen to get up to date on this series! I am also reading The Count of Monte Cristo by Alexandre Dumas which is a horribly enormous book and quite daunting but I've loved everything of his I've read so far so I have high hopes for this.
Recently Finished:
Since last week I finished Silver Phoenix by Cindy Pon which I did enjoy. I am not sure I will read the sequel/companion but I thought this was a good book. I then read The Rogue Not Taken by Sarah MacLean which I loved, it wasn't my favourite of her books so far but I still gave it 4.5 stars. Sorcerer to the Crown was a bit of a surprise for me as it started slow and I thought I might not like it but I stuck with it and by the end I was very nearly in love, definitely looking forward to more. And Newt's Emerald is a book I wish wasn't a stand-alone. I think the romance could have benefited from more development but otherwise this was a really fun read. City of a Thousand Dolls was good but didn't blow me away. I have the prequel but I am not sure I will read it just yet. How to Survive a Sharknado has been probably my favourite book of the year. This is clearly a book you'll only enjoy if you're a fan of Sharknado and films like it, but since I am that just made this perfect for me. Very funny and so very informative. I am prepared for all kinds of unnatural disasters now! I then read Falling Kingdoms by Morgan Rhodes which I really, really enjoyed. I am loving this series so far.
Planning to Read Next:
I plan to get all caught up with the Falling Kingdoms series and read Gathering Darkness, Frozen Tides and A Book of Spirits and Thieves next (and join the long wait for book 5!) and then I want to read Passenger by Alexandra Bracken which I am very, very excited to read!
Waiting on Wednesday: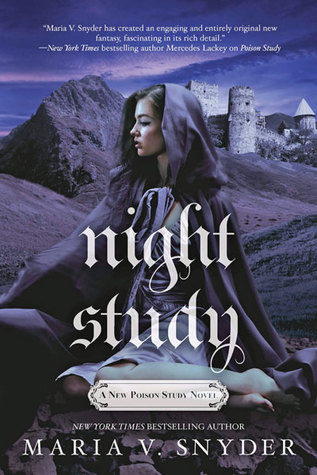 Night Study by Maria V. Snyder
Ever since being kidnapped from the Illiais Jungle as a child, Yelena Zaltana's has been fraught with peril. But the recent loss of her Soulfinding abilities has endangered her more than ever before. As she desperately searches for a way to reclaim her magic, her enemies are closing in, and neither Ixia nor Sitia are safe for her anymore. Especially since the growing discord between the two countries and the possibility of a war threatens everything Yelena holds dear.
Valek is determined to protect Yelena, but he's quickly running out of options. The Commander suspects that his loyalties are divided, and he's been keeping secrets from Valek...secrets that put him, Yelena and all their friends in terrible danger. As they uncover the various layers of the Commander's mysterious plans, they realize it's far more sinister that they could have ever imagined.
Clare: This is genuinely one of my favourite series of all time and I am beyond excited for Night Study!