The Sunday Post is a weekly meme hosted at
Caffeinated Book Reviewer
,
it's a chance to post a recap on the past week, show the books we have received and share what we plan for the coming week. Stacking the Shelves is hosted by Tynga's Reviews and Showcase Sunday is hosted by Books, Biscuits and Tea and the aim is to show our newest books and to see what everyone else received for review, borrowed from libraries, bought in bookshops or downloaded on to their e-reader. As always you can click on any of the pictures to be taken to the Goodreads page for that book if you're interested in finding out more about it.
For some reason or another we didn't manage to get this post up last Sunday so this is a two week recap! Which means it may be a bit long!
Last Week on the Blog:
Books We Got This Week:
Ann:
Sandrider by Angie Sage: I really loved the first book and cannot wait to read the second soon.
Clare:
I got some Christmas money and went the teensiest bit over-board.
Sorcerer to the Crown by Zen Cho: This is honestly just such a beautiful book! I am definitely going to display this on my shelves!
Newt's Emerald by Garth Nix: This sounds like a great book for me and I have really enjoyed Garth Nix's writing in the past.
Silver Phoenix by Cindy Pon: I have already read this and really liked it, you can see my thoughts below.
The Rogue Not Taken by Sarah MacLean: I have already read this as well and loved it.
Scarlet by A.C. Gaughen: I have been meaning to read this series for a while. The hardcover of this was in the Boxing Day sale on Amazon so I decided to try it out and continue the series if I enjoy it!
Finnikin of the Rock/Froi of the Exiles/Quintana of Charyn by Melina Marchetta: These were actually bigger than I had expected but I am excited to read them soon.
The Young Elites/The Rose Society by Marie Lu: I have heard so many good things about these, I am definitely excited.
The Final Empire/The Well of Ascension/The Hero of Ages by Brandon Sanderson: Another one I have heard so much good about. I can't believe I haven't read these before.
The Rook by Daniel O'Malley:
I hadn't heard of this before but it sounds very interesting. Plus there is an octopus on the cover, and I love Octupi.
City of a Thousand Dolls/Empire of Shadows by Miriam Forster: Another series I have been meaning to read for a very long time. I am hoping to get to these soon!
Prisoner of Night and Fog/Conspiracy of Blood and Smoke by Anne Blankman: I've been wanting to read these for so, so long. I am very excited to finally get to them!
Witch Hunter by Virginia Boecker: I have been meaning to read this for a while but the kindle copy I had was formatted really weirdly for some reason so I am glad to have a physical copy now!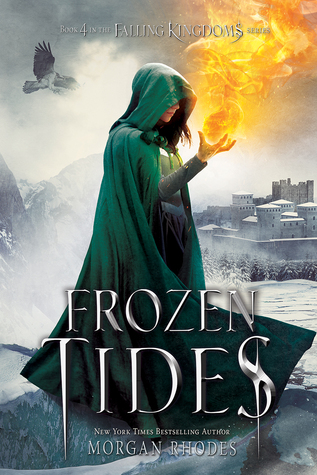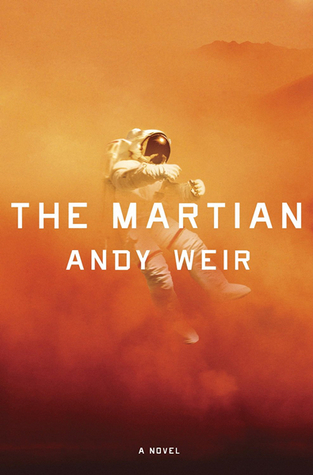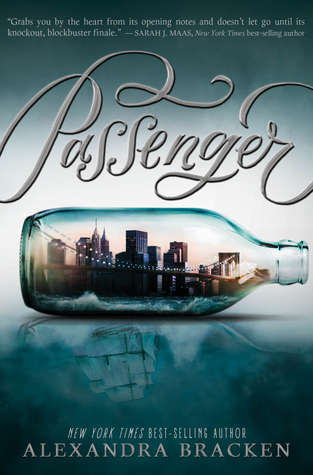 Frozen Tides by Morgan Rhodes: I am so glad I have all the books currently out now.
A Book of Spirits and Thieves by Morgan Rhodes:
The Martian by Andy Weir: I've heard such amazing things, how could I not?
The Crystal Cave by Mary Stewart: I love Mary Stewart's other books but I've never tried her Merlin trilogy so I had to grab this when I spotted it.
Passenger by Alexandra Bracken: Beyond excited for this. I feel like I have been waiting for it forever! Definitely getting stuck into this soon!
Inferno by Catherine Doyle: I really liked the first book in this series and I am hoping this one is even better. Also hoping the almost-love-triangle finally goes the way I want it to!
Gyre by Jessica Gunn/Of Scions and Men by Courtney Sloan: I received these for review from the publisher Curiosity Quills. I did a cover reveal for them a while back and I am very excited to get the chance to read them!
Reading Update:
Username Evie by Joe Sugg: 5 stars. I loved this book and finished it the day after I was given it.
Crown of Midnight by Sarah J. Maas: 5 stars, it was very good and very sad.


Clare:
Shadow Study by Maria V. Snyder: 5 stars, Every bit as good as I remember this series. It felt so good to be back in this world and with these characters and with that cliff-hanger I am dying for the sequel!
Silver Phoenix by Cindy Pon: 3.5 stars, This was pretty much what I had wanted from Soundless. I loved the Chinese elements, the magic intrigued me but wasn't perhaps as well developed as I would have liked. The romance was barely there which I actually rather liked. Still not sure if I will read the sequel or not.
The Rogue Not Taken by Sarah MacLean: 4.5 stars, I love her writing. I haven't been disappointed by any of her books so far and I am very excited to read her next one which can't come soon enough!
Sorcerer to the Crown by Zen Cho: 4.5 stars, This got off to a slow start which had me worried but I was soon in love with the world and characters and I really liked the Austen-y feel to the writing.
Newt's Emerald by Garth Nix: 4.5, This was such a fun, quick read and I know I will be re-reading it. The romance was a tiny bit insta-lovey but I still enjoyed it.
City of a Thousand Dolls by Miriam Forster:
3.5 stars, I did really enjoy this but I didn't connect with the relationships like I wanted to. Not sure if I will be reading the companion straight away but I definitely do still want to read it!
How to Survive a Sharknado by Andrew Shaffer: 5 stars. I feel like I've mentioned this book a lot lately but I just love it. If you love Sharknado half as much as me then this would be a great read for you.
Falling Kingdoms by Morgan Rhodes: 4 stars, I really, really enjoyed this. I am not completely in love yet but I feel like by the next couple of books I definitely will be!
Rebel Spring by Morgan Rhodes: 4.5 stars, Getting better and better. I love so many of these characters and I always enjoy moral ambiguity!
Gathering Darkness by Morgan Rhodes: 5 stars, A crazy amazing book. I read this in one sitting because I just couldn't wait to find out what would happen next!
Frozen Tides by Morgan Rhodes: 5 stars, This is why I usually wait for a series to be complete before reading it. This was amazing and it kills me that I have to wait for the next book!
Ann: I have only really read a few pages of A Tale of Two Cities but so far I have really enjoyed it.
Clare: I have just started The Count of Monte Cristo by Alexandre Dumas which I have high, high hopes for!
Next Week on the Blog:
Cover Characteristics: Mirrors
Top Ten 2015 Releases I Meant to Get to But Didn't
Top 5 Favourite Self-Published Books
Wednesday Catch-Up
Friday Reads