Every Wednesday we are linking up with WWW Wednesday and Waiting on Wednesday.

WWW Wednesday is hosted at

Taking on a World of Words

and asks 3 questions: What are you currently reading?, What did you recently finish reading? What do you think you'll read next?
Waiting on Wednesday is hosted at Breaking the Spine and is a chance to show what upcoming releases you are excited for! Each week we will take it in turns to choose a book for Waiting on Wednesday and this week was Ann's turn! You can click any of the pictures in the post to go to that books goodreads page.
Ann:
Currently Reading:
I am currently reading the prequel to the Throne of Glass series The Assassin's Blade. I am also reading the abridged version of Black Beauty for English at school.


Recently Finished: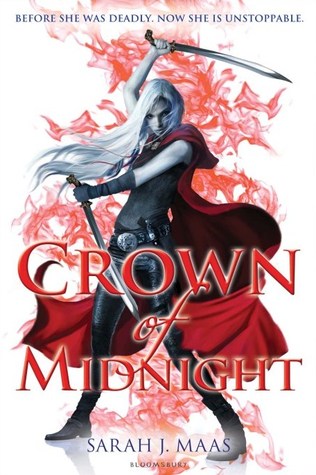 I recently finished Crown of Midnight which I loved and I am loving the main character more and more in every book.
Planning to Read Next:
Next I plan on reading either Heir of Fire or The Hunt depending on what mood I am in.
Clare:
Currently Reading:
I am currently about halfway through Finnikin of the Rock by Melina Marchetta which I am enjoying though it is quite a heavy read in some ways, it's definitely not the sort of book I see myself going through quickly! I am also still reading The Count of Monte Cristo, I really love Alexandre Dumas' writing and I am enjoying this one.
Recently Finished: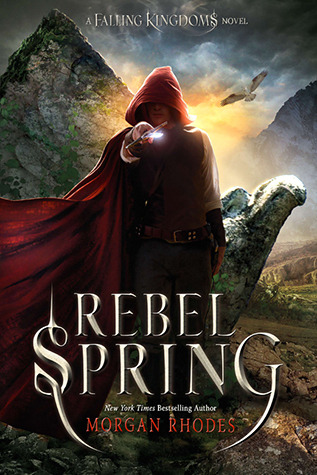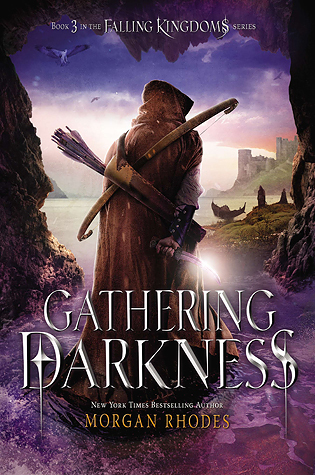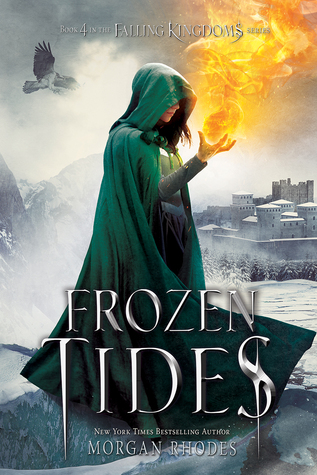 I've had what, for me, is a fairly slow reading week. I adored the Falling Kingdoms series, these three but the last book gave me such a book hangover. It took me a while after finishing Frozen Tides before I was even able to think about starting another book!
Planning to Read Next:
I am planning to continue the Lumatere Chronicles. I am quite nervous about these because they are both enormous books but also, Froi is possibly my least favourite character so far, so a whole (huge) book from his perspective worries me but maybe my opinion of him will change. I am then planning to start the Mistborn books. My brother recently read The Final Empire and really enjoyed it so I am hoping I do too!
Waiting on Wednesday: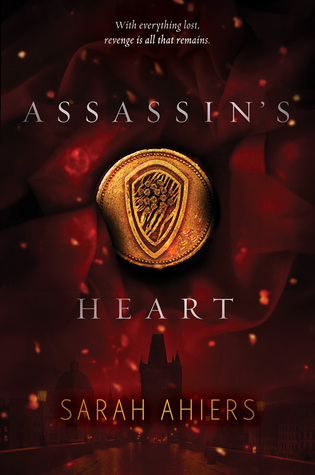 Assassin's Heart by Sarah Ahiers
In the kingdom of Lovero, nine rival Families of assassins lawfully kill people for a price. As a highly skilled member of one of these powerful clans, seventeen-year-old Lea Saldana has always trusted in the strength of her Family. Until she awakens to find them murdered and her home in flames. The Da Vias, the Saldanas' biggest enemy, must be responsible—and Lea should have seen it coming. But her secret relationship with the Da Vias' son, Val, has clouded her otherwise killer instinct—and given the Da Vias more reason than ever to take her Family down.
Racked with guilt and shattered over Val's probable betrayal, Lea sets out to even the score, with her heart set on retaliation and only one thought clear in her mind: make the Da Vias pay.
With shades of The Godfather and Romeo and Juliet, this richly imagined fantasy from debut author Sarah Ahiers is a story of love, lies, and the ultimate vengeance.

Ann: Really sounds like my kind of book and I cannot wait to read it. This will be released on February 2nd.