The Sunday Post is a weekly meme hosted at
Caffeinated Book Reviewer
,
it's a chance to post a recap on the past week, show the books we have received and share what we plan for the coming week. Stacking the Shelves is hosted by
Tynga's Reviews
and Reading Reality
and the aim is to show our newest books and to see what everyone else received for review, borrowed from libraries, bought in bookshops or downloaded on to their e-reader. As always you can click on any of the pictures to be taken to the Goodreads page for that book if you're interested in finding out more about it or click the title to go to the review.
We're BACK! We vanished for a couple of weeks because we were both starting new jobs and a new year of college/university so we've been insanely busy! But I am so glad to be back blogging and reading (not a lot of reading done in the past few weeks).
Last Week on the Blog:
Books We Got This Week:
Clare: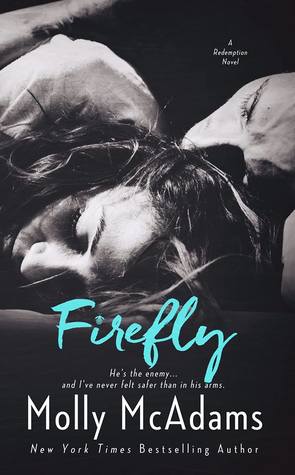 Chasing Christmas Eve by Jill Shalvis: I'm already amassing Christmas books? This was sent to me for review which I am delighted about because I adore Jill Shalvis's writing!
Firefly by Molly McAdams: Another review book and one I am very excited for because I've heard some amazing things about this series!
The French Exchange Whale by Cal King: I requested this because it looked funny and cute and (I am currently reading it) it is definitely both! I've laughed out loud a few times and I could easily flick through this book very quickly but I'm trying to slow myself down a bit!
How to Hang a Witch by Adriana Mather: I've seen a lot of hype for the second book in this series - plus it looks like a very Halloween appropriate book!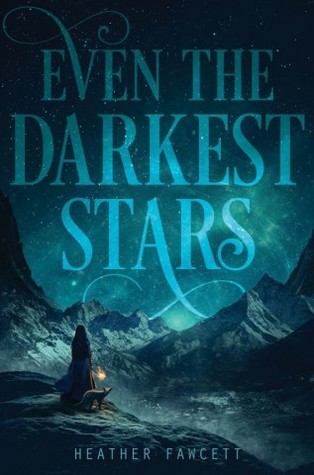 Even the Darkest Stars by Heather Fawcett: Mountaineering and sisters - this sounds so fascinating and unique. The book itself is so beautiful as well!
Speak Easy, Speak Love by McKelle George: A SHAKESPEARE retelling set in the TWENTIES!? Yes. All the yes!
Warcross by Marie Lu: I loved Legend so I've been super intrigued by this one. Plus I love anything to do with gaming!
One Dark Throne by Kendare Blake: Because after the ending of the first book how could I not grab this the second it arrived??
Reading Update:
Clare:
Devoted by Jennifer Mathieu: 5 stars, I read this as part of an upcoming collaboration with Vera @ Regal Critiques and I loved this book! It surprised me in so many little ways and I was so glued to the page the whole way through! Review coming soon(ish)!
The Diviners by Libba Bray: 5 stars, This was a re-read to refresh my memory before the third book comes out in October and I loved it even more than I did the first time I read it! Libba Bray's writing is excellent and the world is so creepy!
House of Ash by Hope Cook: 1.5 stars, Super disappointed with this one. It looked and sounded creepy and exciting. Although the concept itself was great I found the actual execution to be very flat and din't care about any of the characters.
Next Week on the Blog:
Monday Highlights #25
Top Ten Books Featuring Bisexual Characters
Top 5 Books I've Read Because of Blogging
October Releases I'm Dying For
Friday Reads
Clare's September Wrap Up & October TBR